Introduction of Rubber Veneer Drying Machine for Veneer Production Line
The rubber veneer dryer for veneer production line produced by Shandong Shine Machinery Co., Ltd. is widely used in flatting drying of high-grade plywood, multi layer board and architectural core face veneer.the rubber veneer dryer for veneer production line is equipped with environmental protection type hot air stove. its characteristics: save fuel, twice use of hot air , increase heating speed.the veneer after drying is flat,moisture content is up to national standard. Equipped with integral type high efficiency energy saving hot air stove. No boiler and other auxiliary equipment, no use water,coal, electricity. Rind ,wood chips and wood craps are all can be as fuel. and can quickly achieve the heat required by the plywood veneer dryer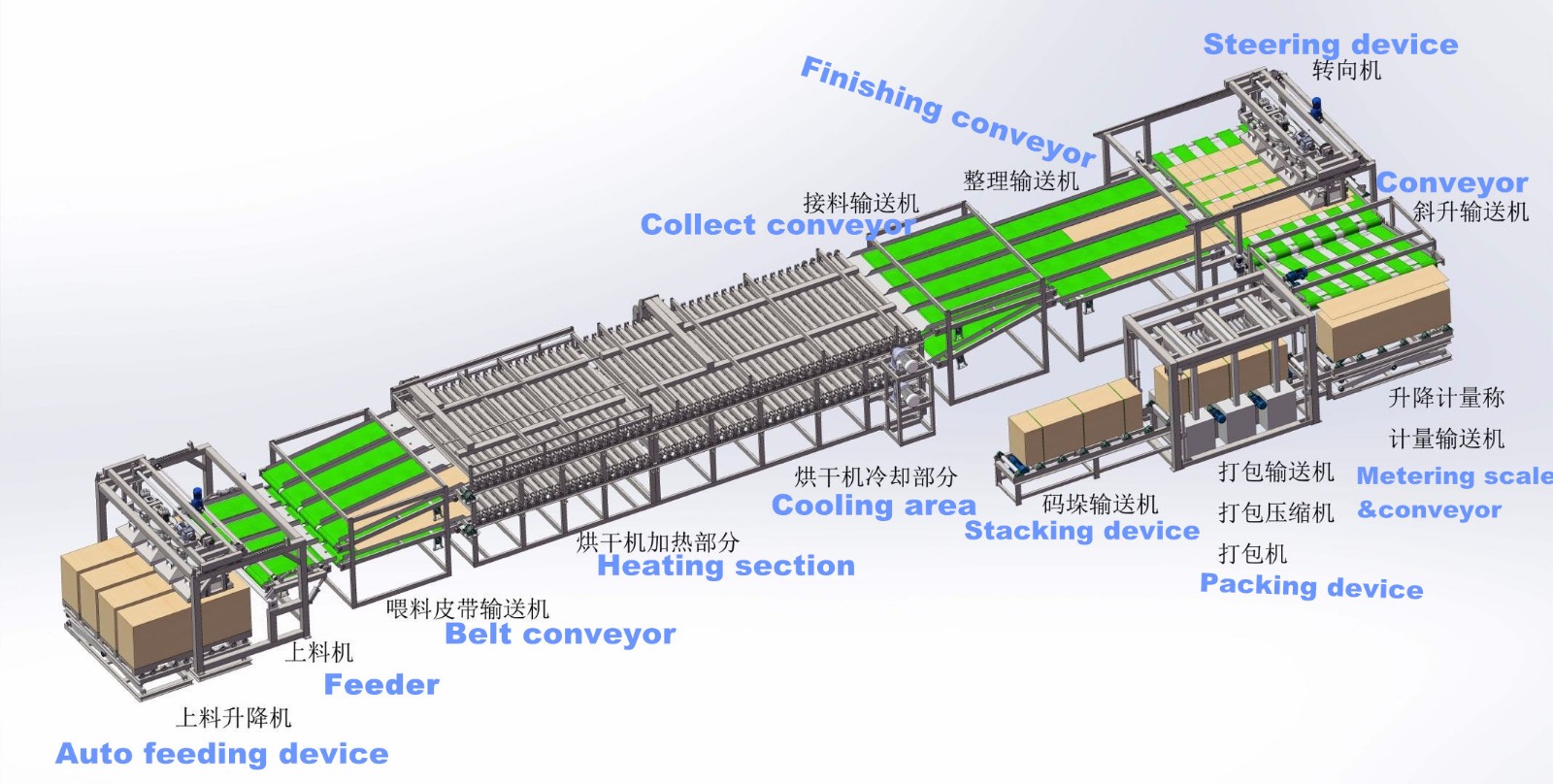 Main Features and Advantages of Shine Rubber Plywood Veneer Dryer
1. The veneer after drying by Shine veneer dryer is smooth and the moisture content is uniform, and the high temperature drum has direct contact with the wet veneer for heat transfer, and the heat efficiency is high, the heat loss is small, and the heat loss is reduced. the selling price for veneer dried by roller veneer dryer is higher than natural drying.
2.The roller veneer drying machine adopts frequency conversion to adjust feed speed according to your veneer thickness and moisture content to achieve ideal drying effect.
3.Shine roller veneer dryer covers a small area, less ancillary equipment, convenient for transportation, quick installation, and can be put into use quickly and conveniently.
4.Standardized production models, can make different sections or decks according to different capacity requirements.which can meet different customers' requirements.
Main Technical Parameter for DHS56M Roller Veneer Dryer

Parameter

Model

DHS44M

DHS48M

DHS52M

DHS56M

DHS60M

Work width(m)

3

3

3

3

3

Layer

2

2

2

2

2

Veneer thickness(mm)

0.5-5

0.5-5

0.5-5

0.5-5

0.5-5

Heating area (m)

40

44

44

48

52

Cooling area (m)

4

4

4+4

4+4

4+4

Initial water content(%)

50-80

50-80

50-80

50-80

50-80

Finished water content(%)

10

10

10

10

10

Drying capacity (m³/h)

2.7-3.1

3-3.3

3.2-3.5

3.5-3.8

3.8-4.1

Heat exhaustion(10000 kcal)

94.5-108.5

105-115.5

112-122.5

122-132

132-143

Traction motor power(kw)

5.5*2

7.5*2

7.5*2

7.5*2

7.5*2

Hot air fan power (kw)

11*10

11*11

11*11

11*12

11*13

Air cooling fan power(kw)

11

11

11*2

11*2

11*2

Total power (kw)

132

147

158

169

180

Overall size LxWxH(m)

44*4.5

48*4.5

52*4.5

56*4.5

60*4.5

More Pictures for Reference of Shine Plywood Veneer Dryer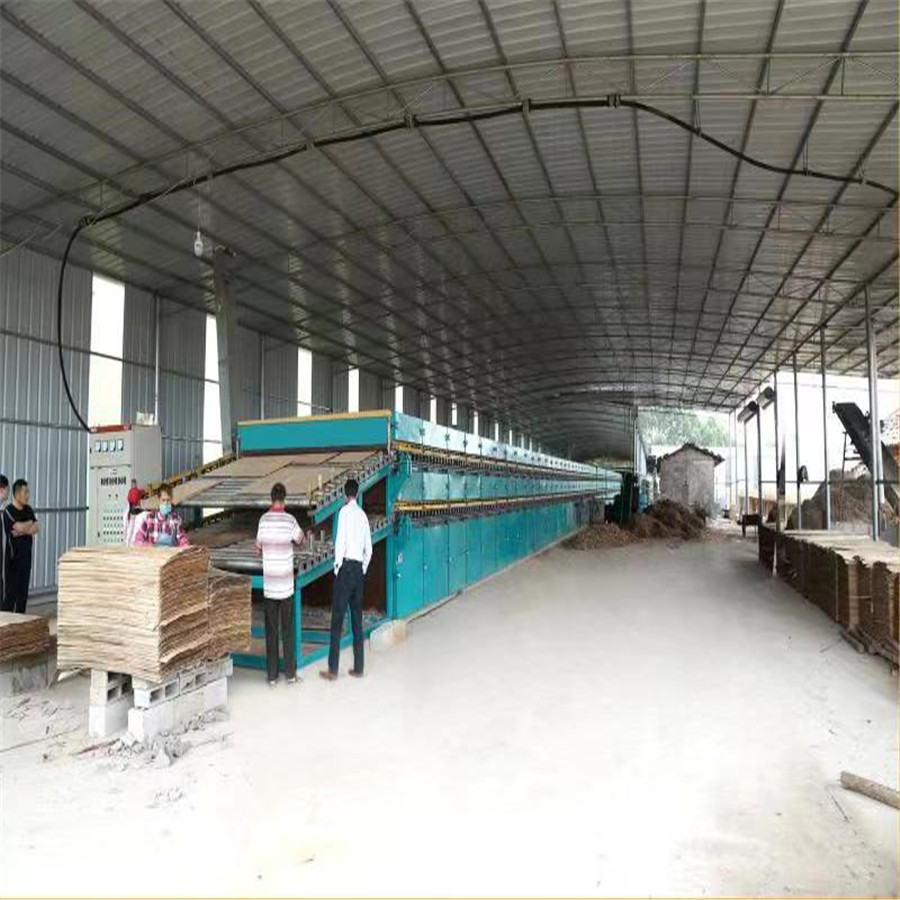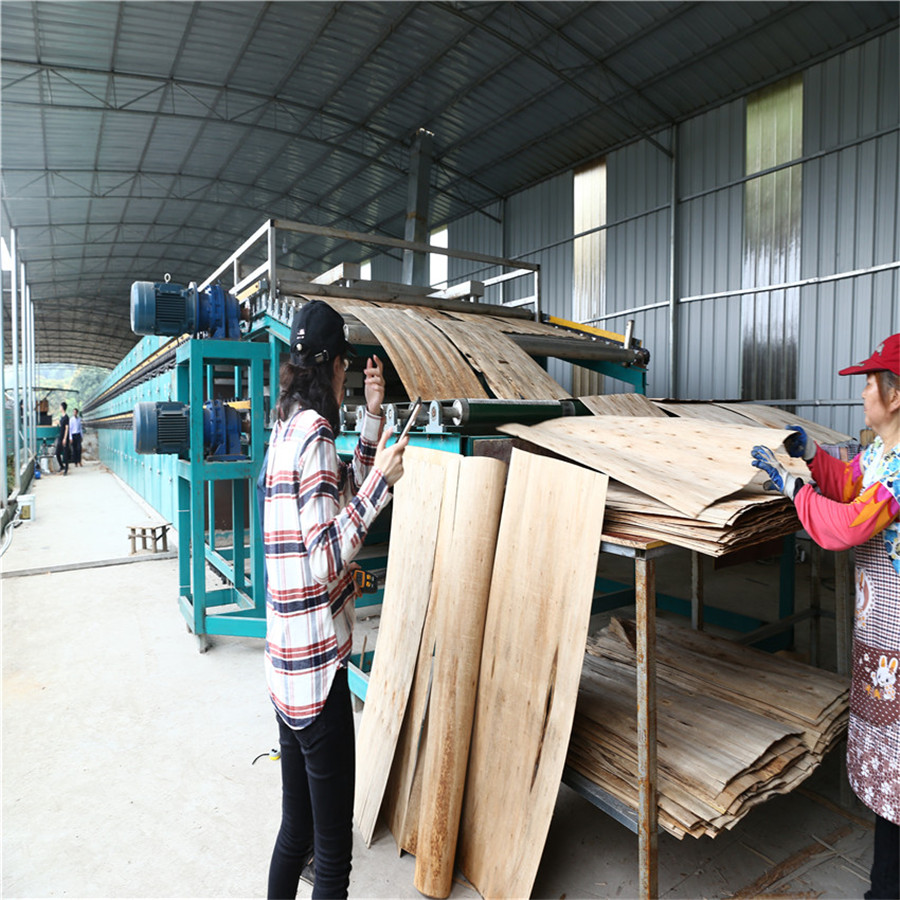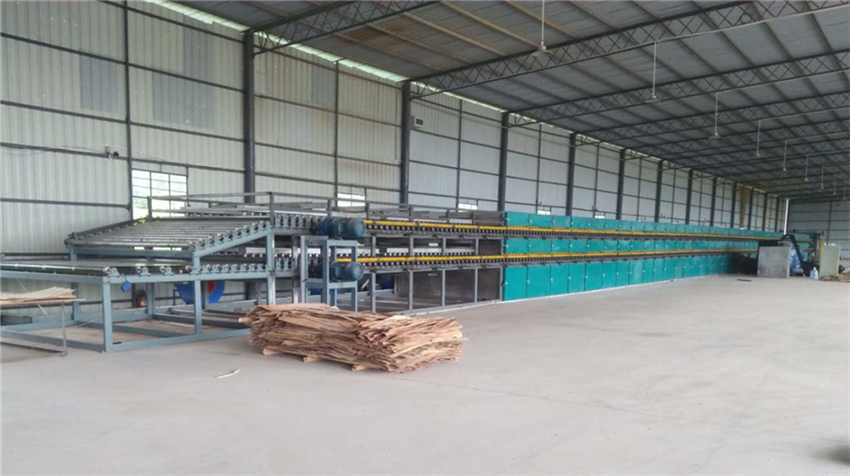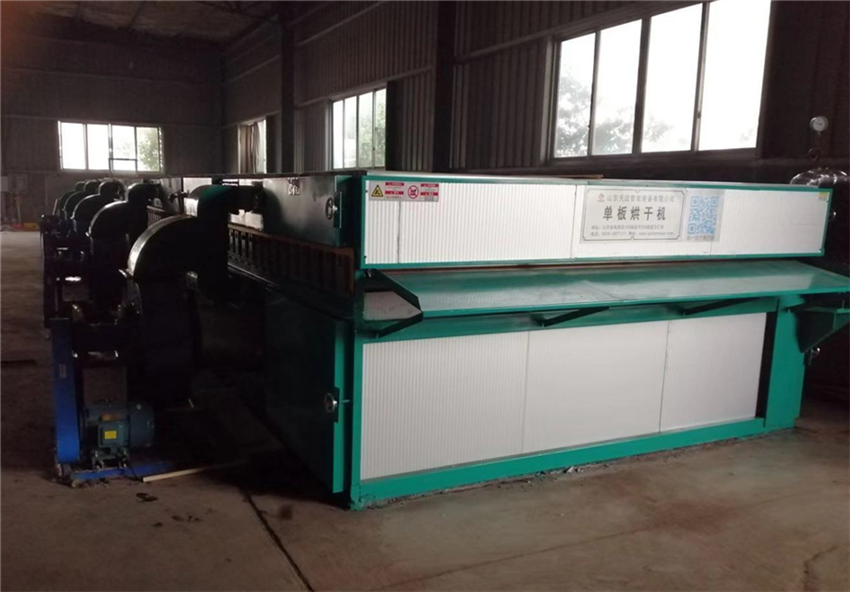 FAQ
1. Q: Are you a factory or a trading company?
A: We are a factory who manufacture the machine by ourselves.
2. Q: What is the delivery time?
A: Normally will be 30 days after getting deposit or original LC.
3. Q: What is the maintenance period? What kinds of after-sale service do you support?
A: 1 year after delivery. We supply telephone after-sale service, video service and e-mail service. If can not deal with the problem, our tech-staff will go abroad to service.
4. Q:What is the payment terms?
A:a.T/T(30% deposit, 70% before delivery in FOB or 70% paid against copy of B/L in CFR)
b. 100% irrevocable L/C at sight.
5. Q: Can we visit your factory?
A: Welcome to visit us! Everyday we have customers from different countries. By now, we have exported to more than 50 countries customer.