Shine type Roller Veneer Dryer normally is 4m one section , the length can be from 20m to 60m or bigger as customers' special requirements. The roller veneer hot press dryer can be one deck , two deck or three deck accoridng to customers' requirements. the thickness of the veneer can be from 0.3mm to 5mm . the dryer is composed of the follwoing sections:

1.Drying system: the veneer dryer adopts the most scientific drying principle ,and the hot air in the hot air stove is injected directly into the upper and lower bellows of the machine by centrifugal blower. The hot air blows to the upper and lower sides of the running veneer through the nozzles of the upper and lower bellows, so that the veneer is heated evenly and thus plays the role of drying
2.Control system: adopt endless gearbox to adjust feed speed according to your veneer thickness and moisture content to achieve ideal drying effect.
3.Transmission system: the veneer is fed into the machine through the feed inlet vertically, and the chain drives the upper and lower rows of rollers, running relatively. The veneer moves forward
by the self-weight pressure of the upper roll, and during the veneer passes through the two rollers and the upper and lower air nozzles, it achieves the effect of drying andironing. So the veneer dried by the dryer is flat, smooth and without marks.
4.Heating system:Steam heating, heat conduction oil heating, hot stove type heating,waste wood or other biomass materials. Users can choose one.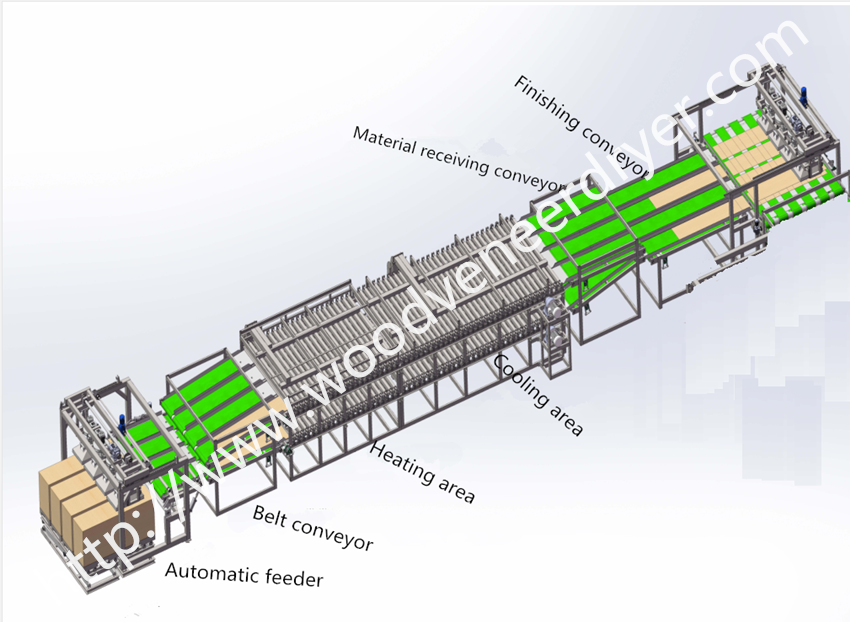 Main Technical Parameter for DHS36M Roller Veneer Dryer Machine
Parameter

Model

DHS20M

DHS24M

DHS28M

DHS32M

DHS36M

DHS40M

Work width(m)

3

3

3

3

3

3

Deck

2

2

2

2

2

2

Veneer thickness(mm)

0.5-5

0.5-5

0.5-5

0.5-5

0.5-5

0.5-5

Heating area (m)

16

20

24

28

32

36

Cooling area (m)

4

4

4

4

4

4

Initial water content(%)

50-80

50-80

50-80

50-80

50-80

50-80

Finished water content(%)

10

10

10

10

10

10

Drying capacity (m³/h)

0.8-1.1

1.1-1.4

1.5-1.8

1.8-2.2

2-2.5

2.4-2.7

Heat exhaustion(10000 kcal)

28-38.5

38.5-49

52.5-63

63-77

70-87.5

84-94.5

Traction motor power(kw)

5.5*2

5.5*2

5.5*2

5.5*2

5.5*2

5.5*2

Hot air fan power (kw)

11*4

11*5

11*6

11*7

11*8

11*9

Air cooling fan power(kw)

11

11

11

11

11

11

Total power (kw)

66

77

88

99

110

121

Overall size LxWxH(m)

20*4.5

24*4.5

28*4.5

32*4.5

36*4.5

40*4.5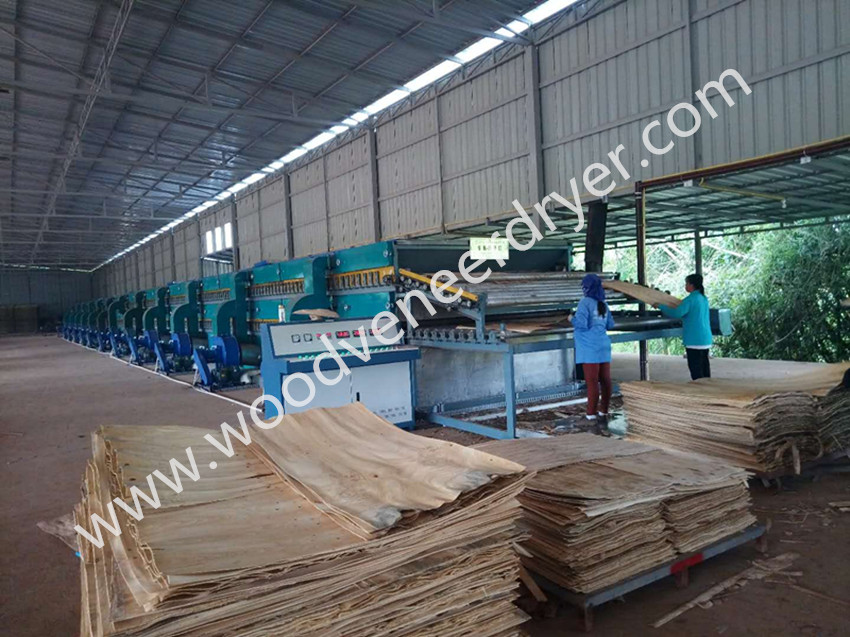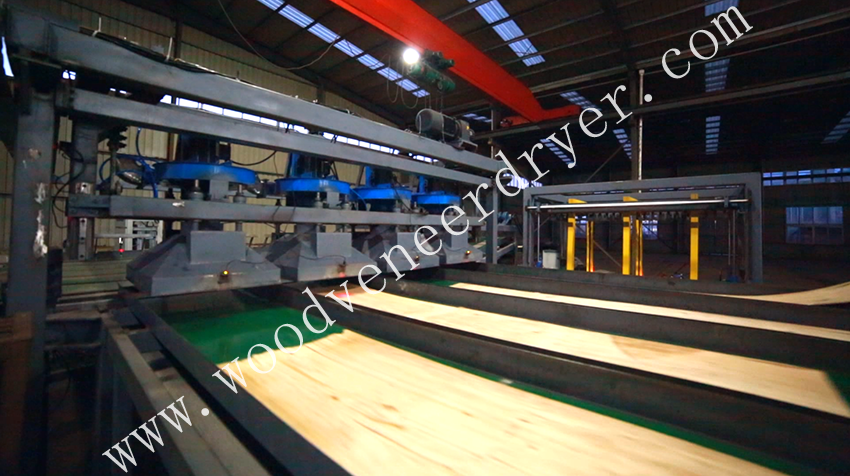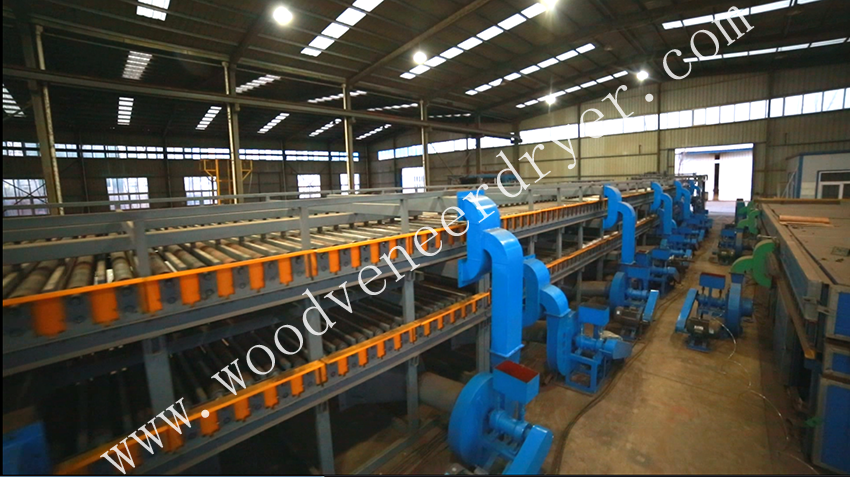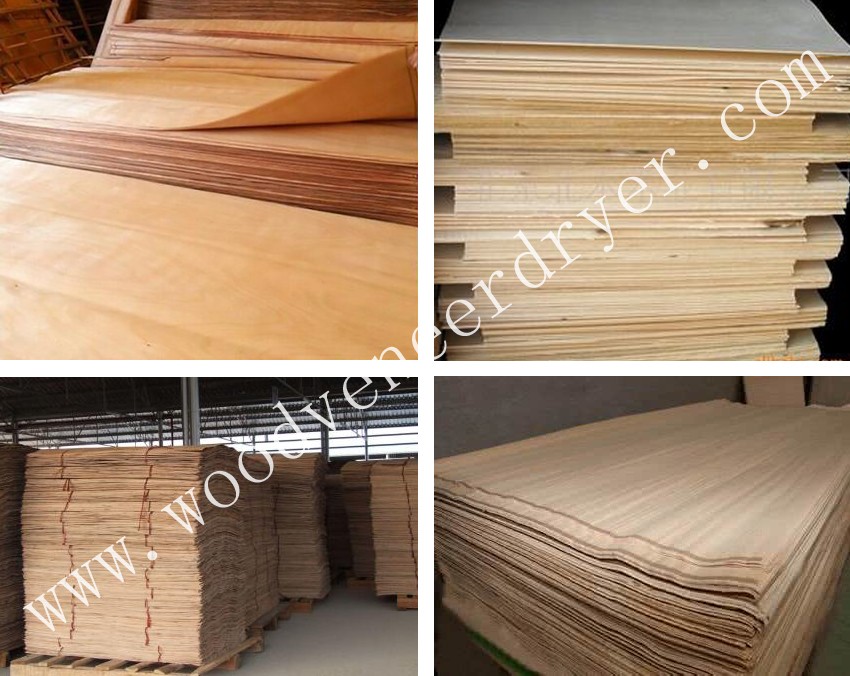 Company Information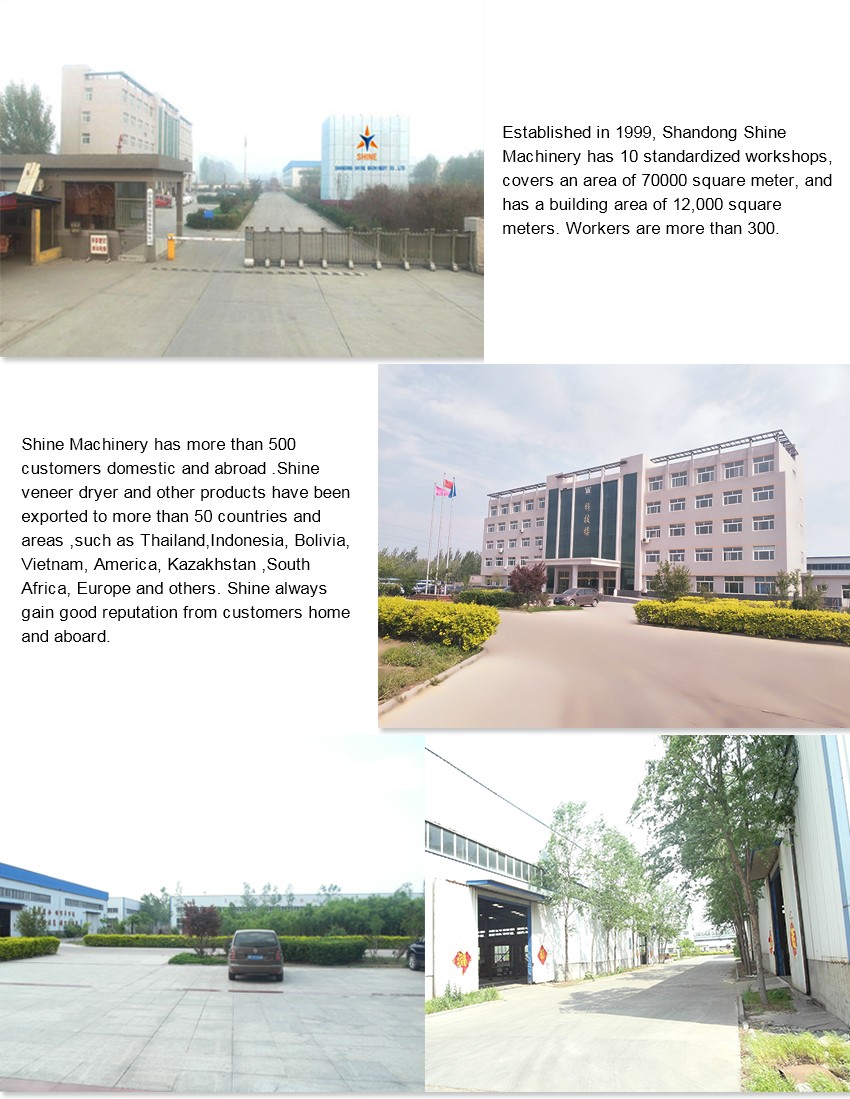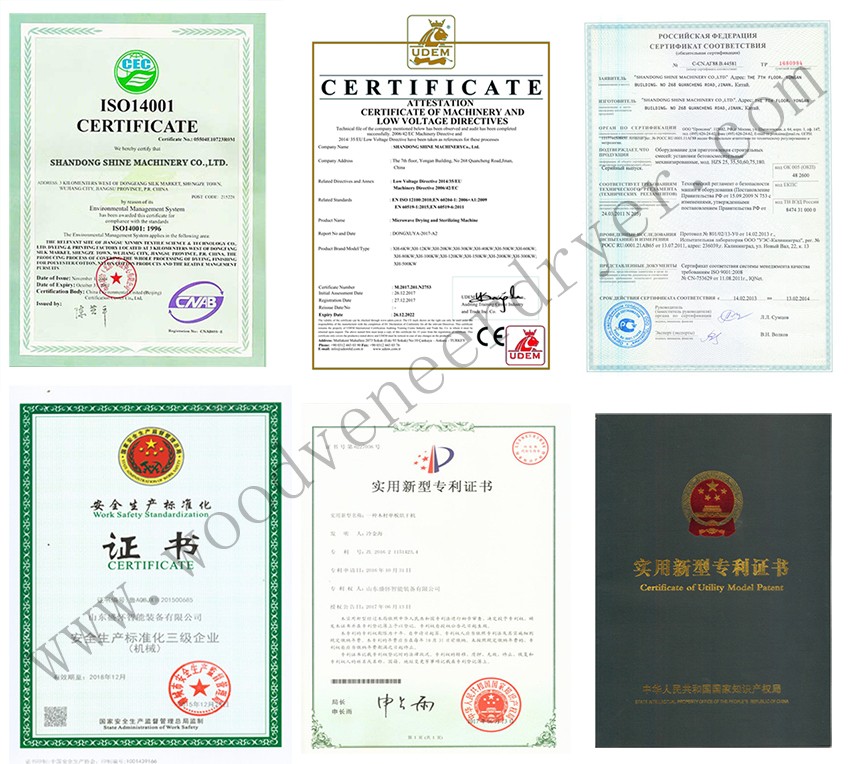 Dryer Type:
Roller Veneer Dryer
Veneer Thickness:
0.5-5mm