Roller veneer drying machine produced by Shandong Shine Machinery Co., Ltd. is widely used in flatting drying of high-grade plywood,veneer board and architectural core face veneer. the veneer thickness can be from 0.3mm to 5mm .The veneer dryer is equipped with environmental protection type hot air stove. Main characteristics are save fuel, twice use of hot air , increase heating speed.the veneer after drying is flat,moisture content is up to national standard. Equipped with integral type high efficiency energy saving hot air stove. No boiler and other auxiliary equipment, no use water,coal, electricity. Rind ,wood chips and wood craps are all can be as fuel. and can quickly achieve the heat required by the dryer.Shine Machinery can design different modles veneer dryer accordign to customer's different fuel requirements.and try best to save the most cost for customers.
Parameter

Model

DHS20M

DHS24M

DHS28M

DHS32M

DHS36M

DHS40M

Work width(m)

3

3

3

3

3

3

Deck

2

2

2

2

2

2

Veneer thickness(mm)

0.5-5

0.5-5

0.5-5

0.5-5

0.5-5

0.5-5

Heating area (m)

16

20

24

28

32

36

Cooling area (m)

4

4

4

4

4

4

Initial water content(%)

50-80

50-80

50-80

50-80

50-80

50-80

Finished water content(%)

10

10

10

10

10

10

Drying capacity (m³/h)

0.8-1.1

1.1-1.4

1.5-1.8

1.8-2.2

2-2.5

2.4-2.7

Heat exhaustion(10000 kcal)

28-38.5

38.5-49

52.5-63

63-77

70-87.5

84-94.5

Traction motor power(kw)

5.5*2

5.5*2

5.5*2

5.5*2

5.5*2

5.5*2

Hot air fan power (kw)

11*4

11*5

11*6

11*7

11*8

11*9

Air cooling fan power(kw)

11

11

11

11

11

11

Total power (kw)

66

77

88

99

110

121

Overall size LxWxH(m)

20*4.5

24*4.5

28*4.5

32*4.5

36*4.5

40*4.5
Main Features of Shine Veneer Drying Machine
1. The veneer after drying by Shine veneer dryer is smooth and the moisture content is uniform, and the high temperature drum has direct contact with the wet veneer for heat transfer, and the heat efficiency is high, the heat loss is small, and the heat loss is reduced. the selling price for veneer dried by roller veneer dryer is higher than natural drying.
2.The roller veneer drying machine adopts frequency conversion to adjust feed speed according to your veneer thickness and moisture content to achieve ideal drying effect.
3.Shine roller veneer dryer covers a small area, less ancillary equipment, convenient for transportation, quick installation, and can be put into use quickly and conveniently.
4.Standardized production models, can make different sections or decks according to different capacity requirements.which can meet different customers' requirements.
More Pictures About Details of Roller Veneer Dryer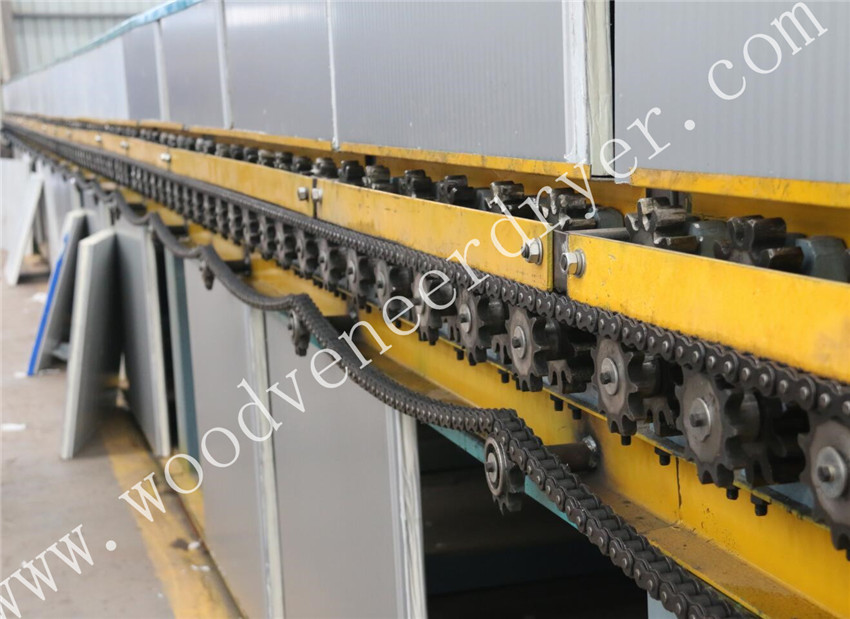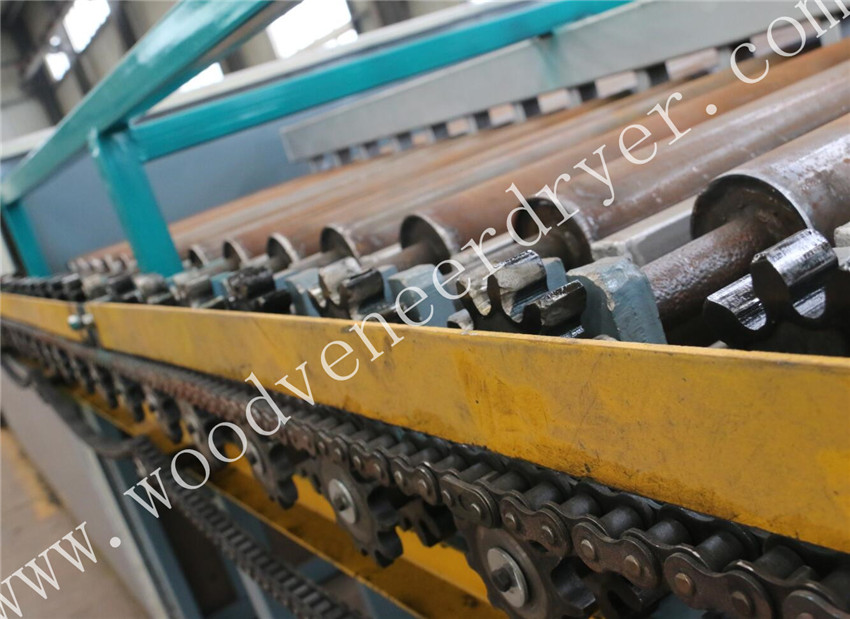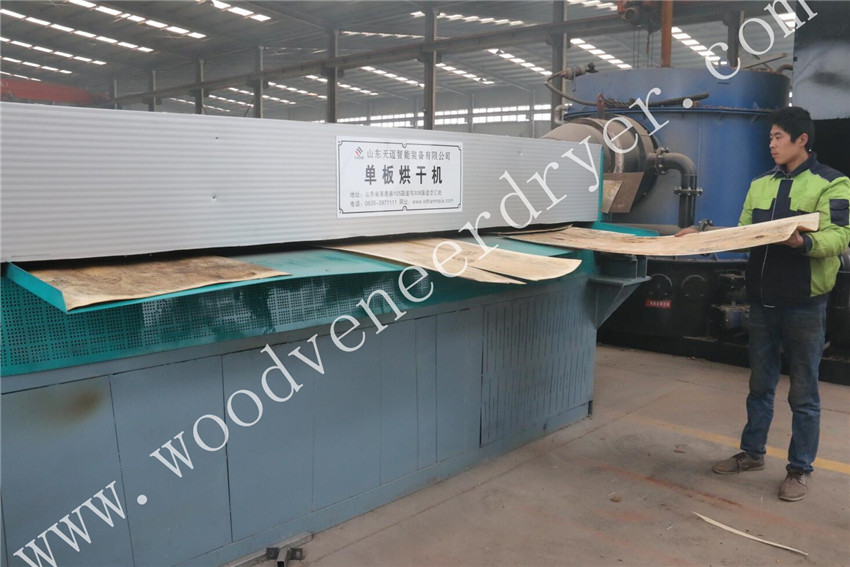 Shipment of Veneer Dryer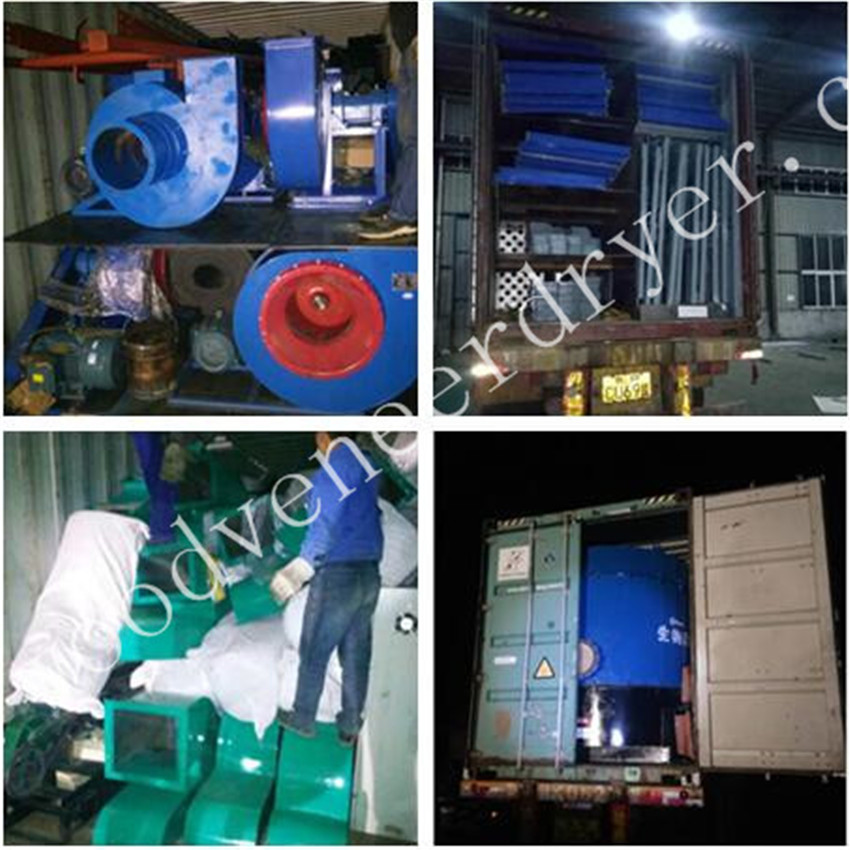 Company Introduction
Shandong Shine Machinery Co.,Ltd is a large-scale enterprise specializing in R&D and production of veneer rotary cutting and veneer dryer equipment under the Shandong Wanda Heavy Industry Co., Ltd. Since its inception, the company has been adhering to the vision of "making first-class corporate contributions, building first-rate enterprise talent, creating first-class corporate brand",implementing modern enterprise management system, using new sales concepts and service systems, and investing 20 million yuan in scientific research each year. It also combine industrial universities to study high-end technology, so that Shine's veneer dryer products are always at the forefront of the industry's technology.
The company's veneer dryer line and veneer peeling line have won the unanimous praise of our customers with high precision and high cost performance. With perseverance in the spirit of struggle and work attitude of excellence.Shine Intelligent will leave a solid footprint in the process of China's industrial modernization and the development of urban development.
To provide value-added services and solution to customers is the purpose of Shine Machinery. Integrity casts brand and brand leads the market. With our efforts and the trust of our customers, we and our customers will be more successful.