Classical Double Layer Roller Dryer Introduction
There are many different heat sources for veneer dryers such as steam boilers, thermal oil heaters, hot air stoves, burning furnaces, etc. Among these heating sources, the biomass burner is the most advanced one. The biomass burner is our patent product exclusively made by Shine Machinery and can directly burn all kinds of waste wood flakes or woodchips to heat air and supply hot air to the dryer for heating the veneer. Veneer dryers are one of the main machines in the plywood production line. One of the outstanding features of Shine Veneer Roller Dryers is saving dry costs mostly for plywood factories. The total cost of drying the veneer is only about $12 per cubic meter because the biomass burner can provide hot air to burn all kinds of waste wood directly. Good quality wood veneer dryer directly produces the best quality of veneer and glued products, which is the lowest among the traditional veneer drying machines. Shine veneer dryer machines can achieve the best drying effect and save users costs greatly.
Our roller dryer can also be heated with steam or thermal oil. So in the event, the customer has a gas line in the factory, our roller dryer can be heated by direct burning of the gas to air jetting veneer. And so the thermal oil running inside the radiators and hot air emitted into the face and back of the veneer.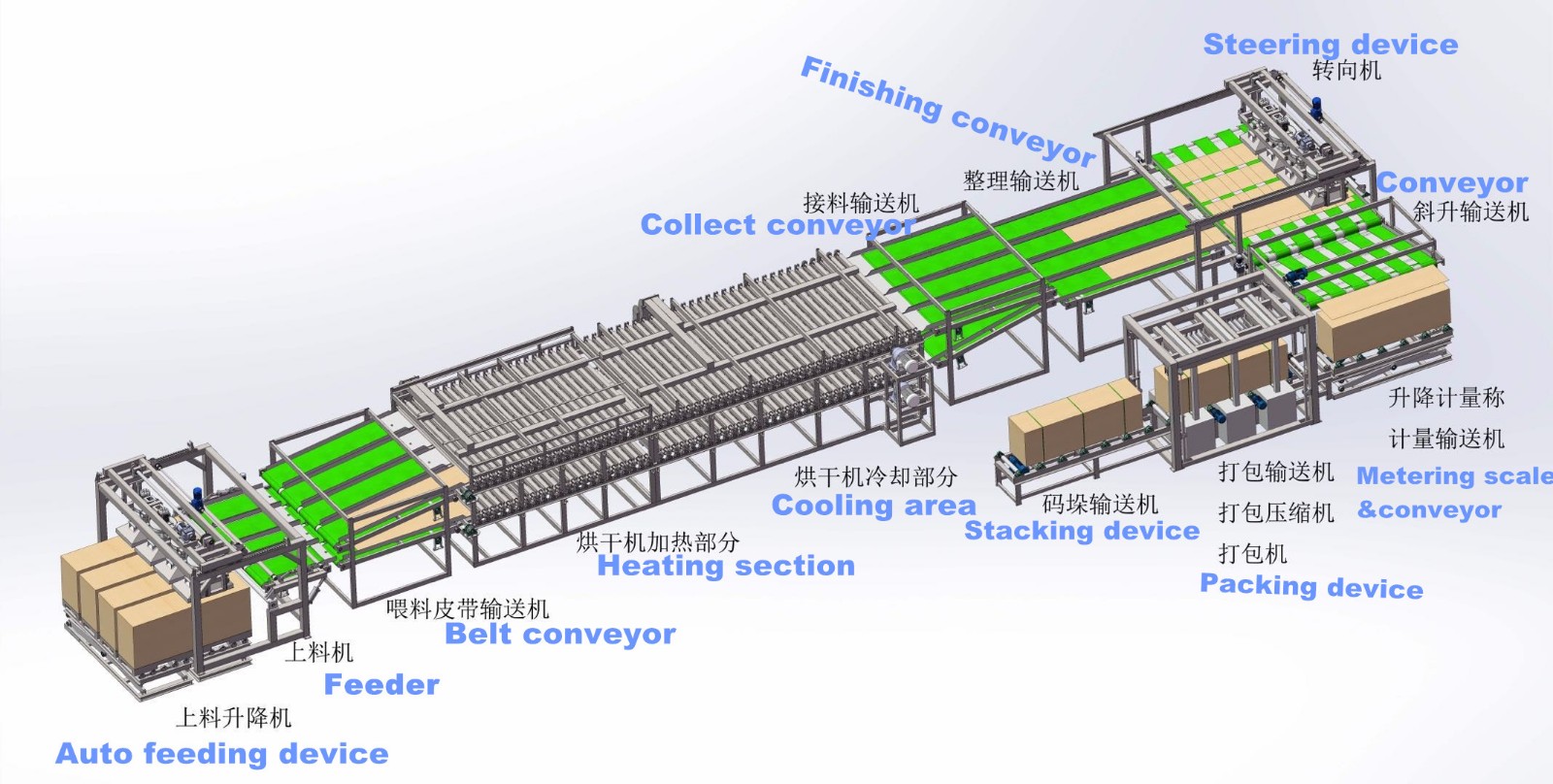 Technical Parameter for Classical 2Deck Veneer Dryer Machine

Parameter

Model

 

DHS44M

 

DHS48M

DHS52M

DHS56M

DHS60M

Work width(m)

3

3

3

3

3

Layer

2

2

2

2

2

Veneer  thickness(mm)

0.5-5

0.5-5

0.5-5

0.5-5

0.5-5

Heating area (m)

 

40

44

44

48

52

Cooling area (m)

4

4

4+4

4+4

4+4

Initial water content(%)

50-80

50-80

50-80

50-80

50-80

Finished water content(%)

10

10

10

10

10

Drying capacity (m³/h)

2.7-3.1

3-3.3

3.2-3.5

3.5-3.8

3.8-4.1

Heat exhaustion(10000 kcal)

94.5-108.5

105-115.5

112-122.5

122-132

132-143

Traction motor power(kw)

5.5*2

7.5*2

7.5*2

7.5*2

7.5*2

Hot air fan power (kw)

11*10

11*11

11*11

11*12

11*13

Air cooling fan power(kw)

11

11

11*2

11*2

11*2

Total power (kw)

132

147

158

169

180

Overall size LxWxH(m)

44*4.5

48*4.5

52*4.5

56*4.5

60*4.5
Shine Company Introduction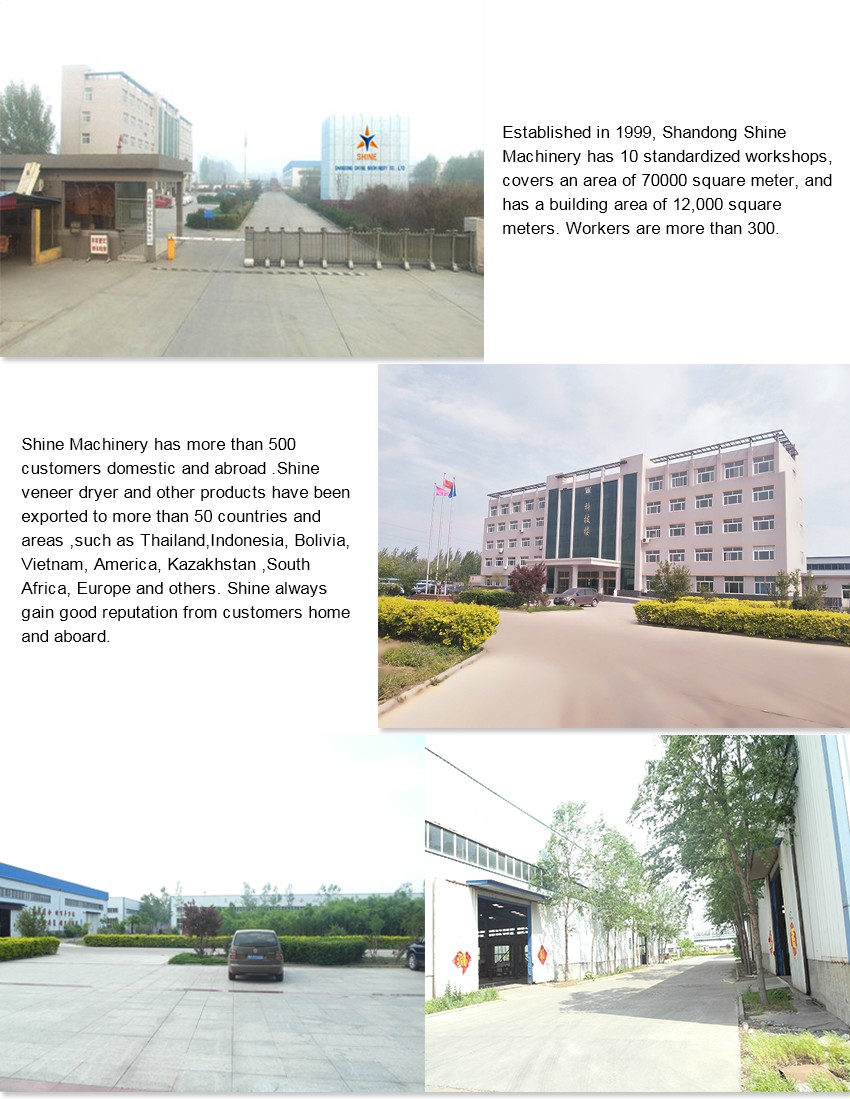 Dryer Type:
Roller Veneer Dryer
Veneer Thickness:
0.8-8mm