Plywood Manufacturing Equipment of Veneer Dryer
Plywood Manufacturing Equipment of Veneer Dryer produced by Shandong Shine Machinery Co., Ltd. is widely used in flatting drying of high-grade plywood, multi layer board and architectural core face veneer.The biomass burner developed and produced by our company is suitable for boilers and hot oil furnaces, which can burn various biomass fuels.Can greatly reduce the heating equipment combustion cost. the composite cost only $6-12/cubic meter. The product also with good quality and pretty competitive price. Veneer dryer must be used with the sawdust machine, sawdust size can not be greater than 5cm.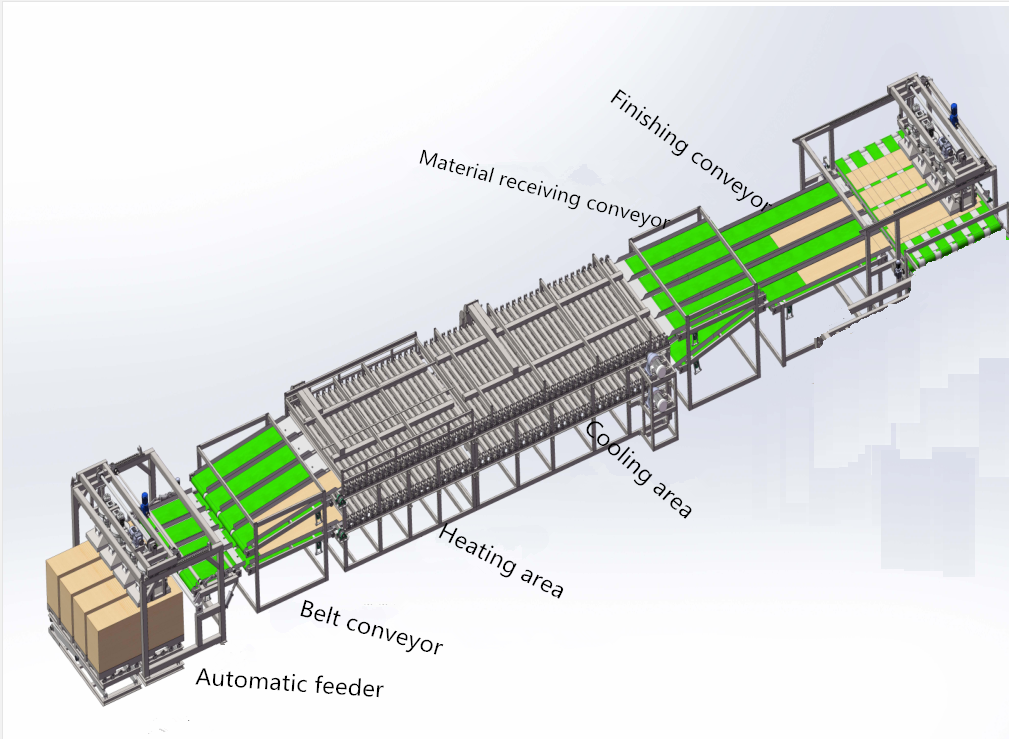 Main Features and Characteristics of Veneer Dryer

1. The veneer after drying by Shine veneer dryer is smooth and the moisture content is uniform, and the high temperature drum has direct contact with the wet veneer for heat transfer, and the heat efficiency is high, the heat loss is small, and the heat loss is reduced. the selling price for veneer dried by roller veneer dryer is higher than natural drying.
2.The roller veneer drying machine adopts frequency conversion to adjust feed speed according to your veneer thickness and moisture content to achieve ideal drying effect.
3.Shine roller veneer dryer covers a small area, less ancillary equipment, convenient for transportation, quick installation, and can be put into use quickly and conveniently.
4.Standardized production models, can make different sections or decks according to different capacity requirements.which can meet different customers' requirements.
Main Technical Parameter for Veneer Dryer
Parameter

Model

DHS20M

DHS24M

DHS28M

DHS32M

DHS36M

DHS40M

Work width(m)

3

3

3

3

3

3

Deck

1

1

1

1

1

1

Veneer thickness(mm)

0.5-5

0.5-5

0.5-5

0.5-5

0.5-5

0.5-5

Heating area (m)

16

20

24

28

32

36

Cooling area (m)

4

4

4

4

4

4

Initial water content(%)

50-80

50-80

50-80

50-80

50-80

50-80

Finished water content(%)

10

10

10

10

10

10

Drying capacity (m³/h)

0.5-0.65

0.65-0.8

0.8-1

1-1.2

1.15-1.35

1.3-1.5

Heat exhaustion(10000 kcal)

17.5-23

23-28.5

28-35

35-42

40.25-47.25

45.5-52.5

Traction motor power(kw)

7.5

7.5

5.5

5.5

5.5

5.5

Hot air fan power (kw)

7.5*4

7.5*5

7.5*6

7.5*7

7.5*8

7.5*9

Air cooling fan power(kw)

7.5

7.5

7.5

7.5

7.5

7.5

Total power (kw)

45

52.5

58

65.5

73

80.5

Overall size LxWxH(m)

20*4.5

24*4.5

28*4.5

32*4.5

36*4.5

40*4.5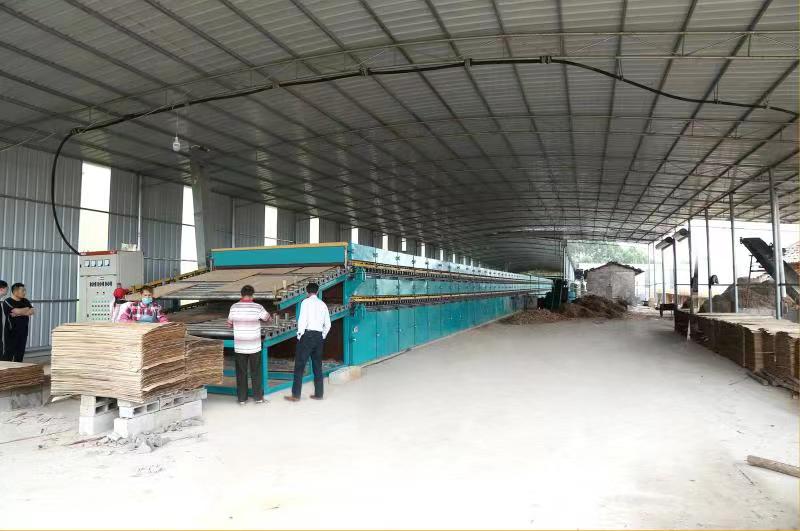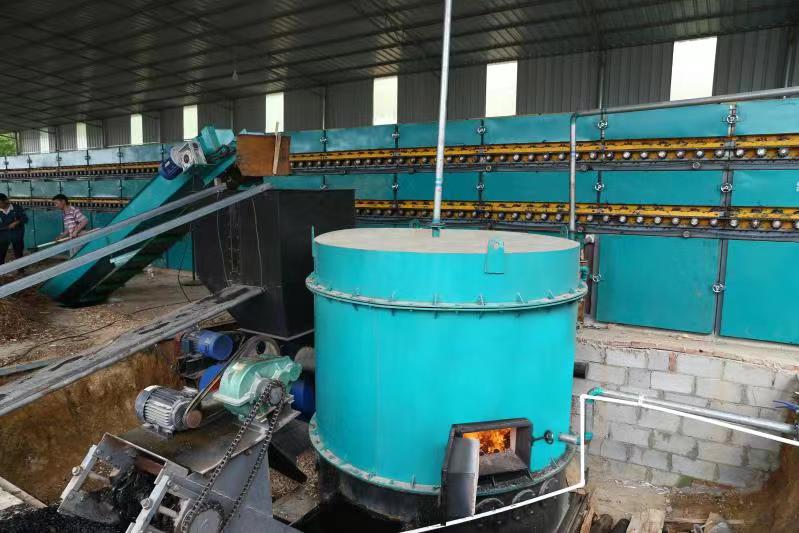 Company Information Introduction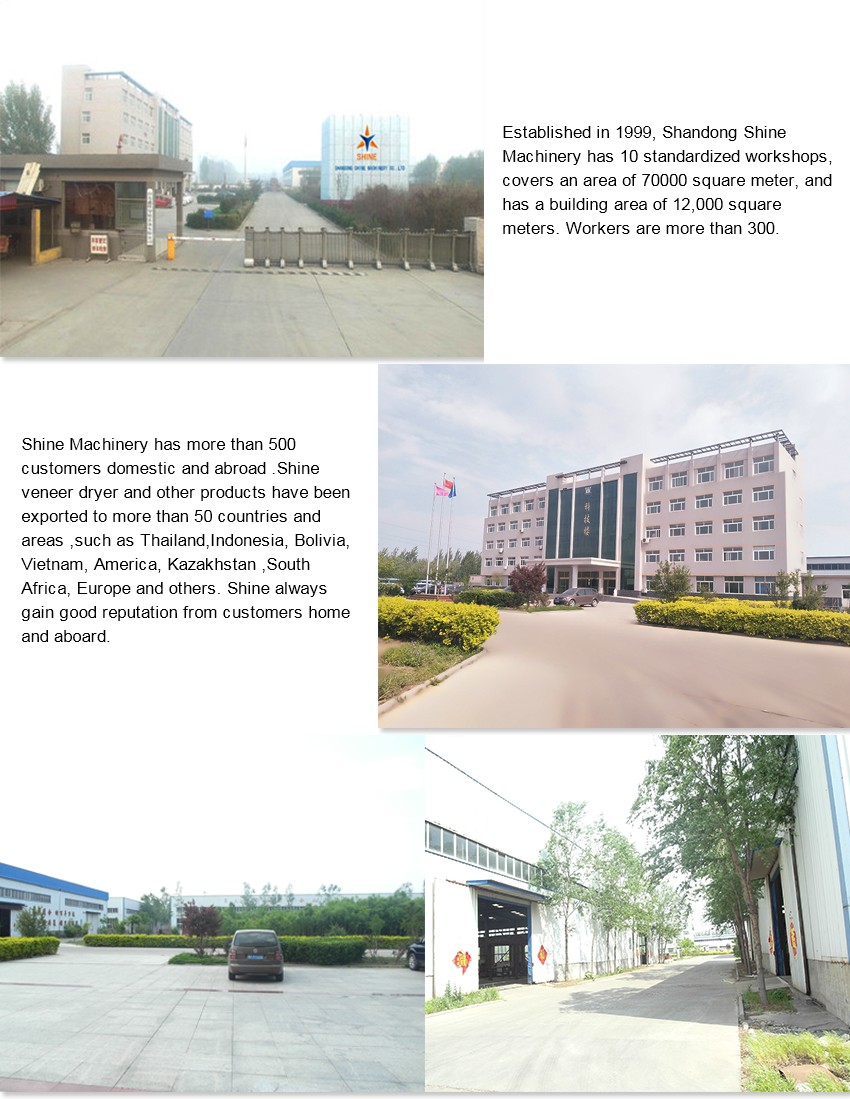 Dryer Type:
Roller Veneer Dryer
Veneer Thickness:
0.5-5mm