Microwave Vacuum Conveyor Dryer
1.According to different customers' requirement, we supply different types microwave dryer ovens for your choice
2.The condiment microwave dryer is multifunctional. It can dry, sterilize and heat.
3.PLC computer control system control the humidity, temperature, and time of drying high accurately, easy to operate.
4.The condiment microwaved dryer has features of nice seal, high efficiency, fully automatic, low energy consumption and so on.
5.The belt is with clean materials which can match different foods requirement.
6.The belt speed can be controlled by inverter.
7.The series of microwave oven is widely used in industry, agriculture, chemical, medicine, wood and so on.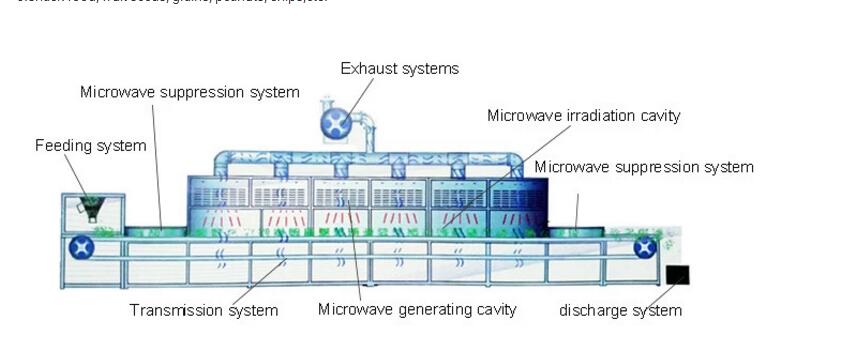 Main Technical Parameter of Shine Microwave Dryer Machine



Model

Working
Frequency

Input

Power



Output
Power





Overall Size


Drying
Level


Sterilization
Capacity

SN12

2450MHz

18kw

12kw

7.2x0.65x1.8m

12kg/hr

100-150kg/hr

SN15

2450MHz

20kw

15kw

8.3x0.72x1.8m

15kg/hr

120-180 kg/hr

SN20

2450MHz

26kw

20kw

8.5x0.75x1.8m

20kg/hr

180-250 kg/hr

SN30

2450MHz

36kw

30kw

10.5x0.95x2m

30kg/hr

280-350 kg/hr

SN40

2450MHz

46kw

40kw

10.5x1.05x2m

40kg/hr

380-450 kg/hr

SN50

2450MHz

58kw

50kw

12.2x1.2x2m

50kg/hr

480-550 kg/hr

SN60

2450MHz

68kw

60kw

13.5x1.2x2m

60kg/hr

500-600 kg/hr

SN70

2450MHz

78kw

70kw

13.5x1.55x2m

70kg/hr

700-800 kg/hr

SN80

2450MHz

90kw

80kw

15.5x1.55x2m

80kg/hr

800-900 kg/hr

SN100

2450MHz

110kw

100kw

16.5x1.75x2m

100kg/hr

1000-1200kg/hr
More Information of Shine Microwave Dryers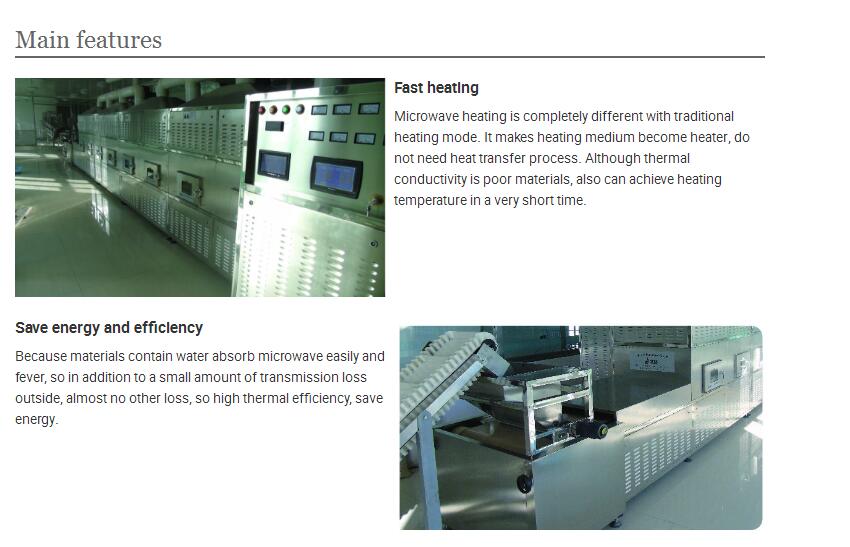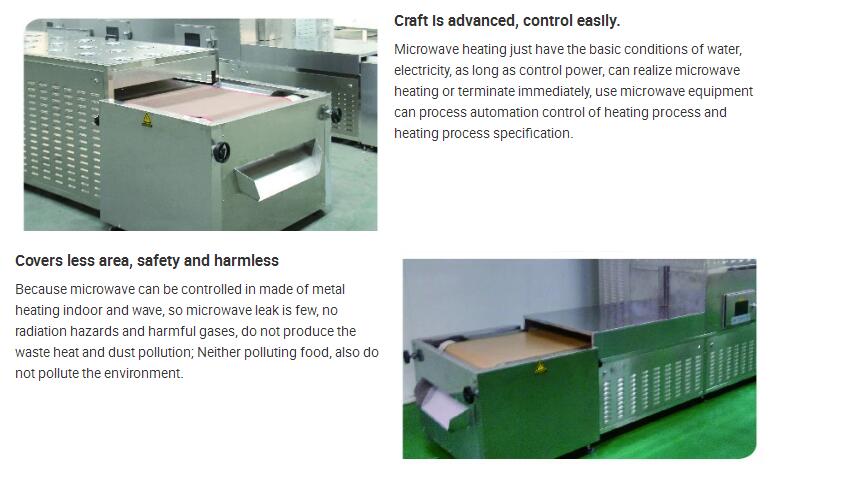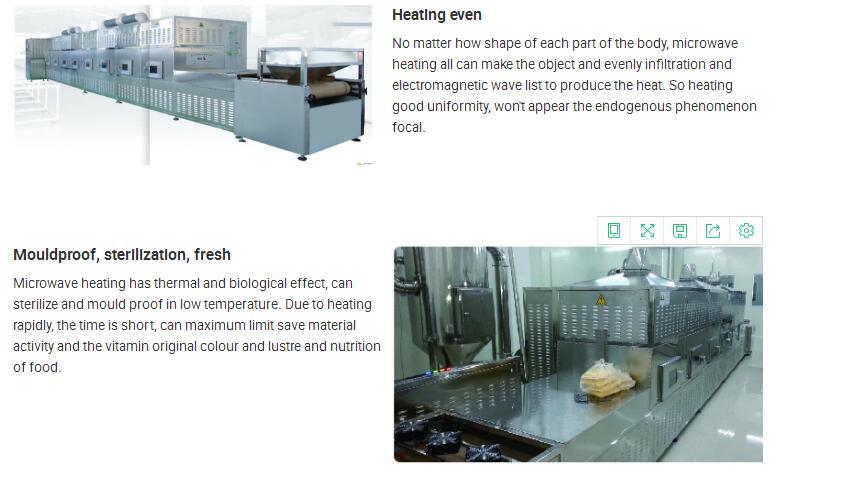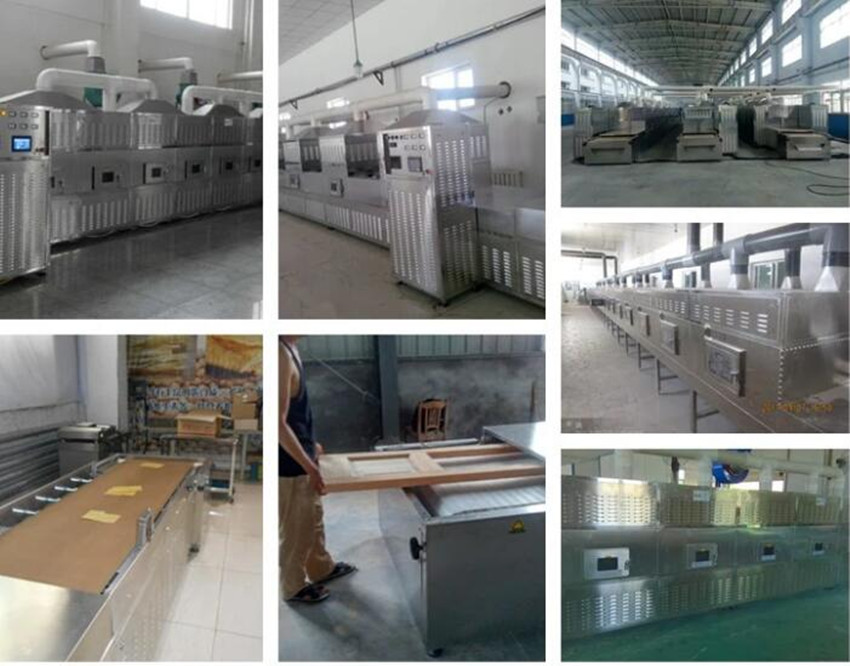 Voltage:
380V(adjustable)